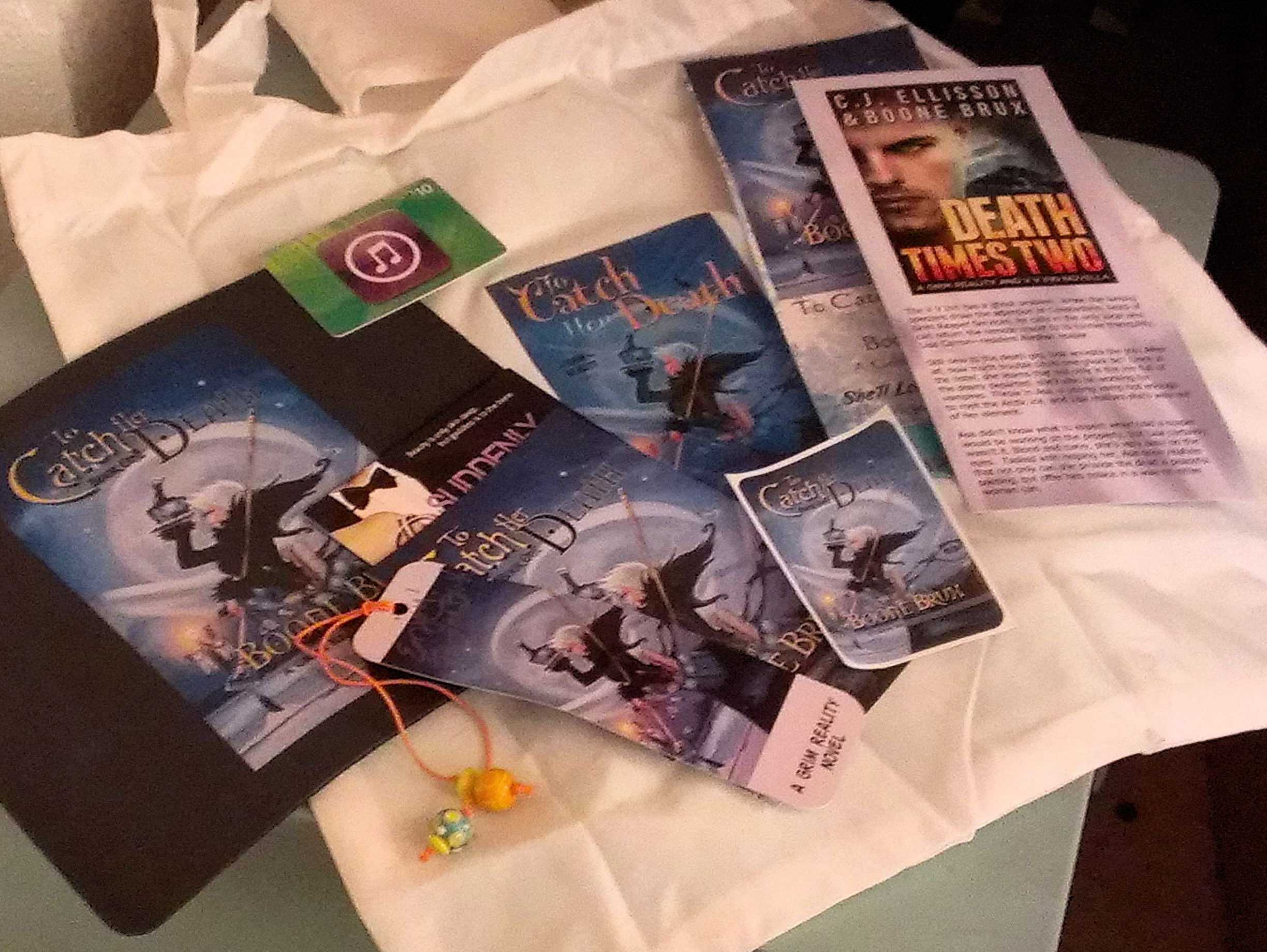 Check out @BooneBrux #ToCatchHerDeath Book Blast & enter 2 win!
Eligibility:
Contest have
US-only
and
international
parts of the prize(s).
Ends:
20 January 2014 (TBC)
Prize(s):
One lucky winner will receive a $10 iTunes gift card, tote bag, a signed swag pack, and a To Catch Her Death mouse Pad. (US ONLY) **If winner is INTERNATIONAL they will receive a $20 gift card to Amazon instead of the prize pack.
Entry method:
Rafflecopter form + follow instructions.
To Catch Her Death by Boone Brux
Book 1 of the
Grim Reality series
About To Catch Her Death:
What do you get when you cross a hockey mom with the grim reaper? Me, Lisa Carron. If being a depressed, frumpy, widowed mother of three wasn't bad enough, I just found out I'm a grim reaper. I know what you're thinking. Wow, that's kind of sexy and full of awesomeness. Hardly. Oh, and my clients? Stupid people. Like I don't get enough of that from the living. Since Alaska is big and angels of death are few, I've been partnered with reaper extraordinaire, Nate Cramer. He's strong, silent, and way too good looking for my recently widowed state. Oh, and he reaps violent criminals, so that should be interesting. Forget the danger and the hours of self-analysis it will take for me to find my reaper mojo. My biggest problem? Hiding it all from my overly attentive family and nosy neighbors. Now that's going to take a miracle.
Source:
Info in the
About To Catch Her Death
was taken from GoodReads at https://www.goodreads.com/book/show/18739275-to-catch-her-death on 05/012014.